Prediksi Aston Villa Vs Arsenal 6 Februari 2021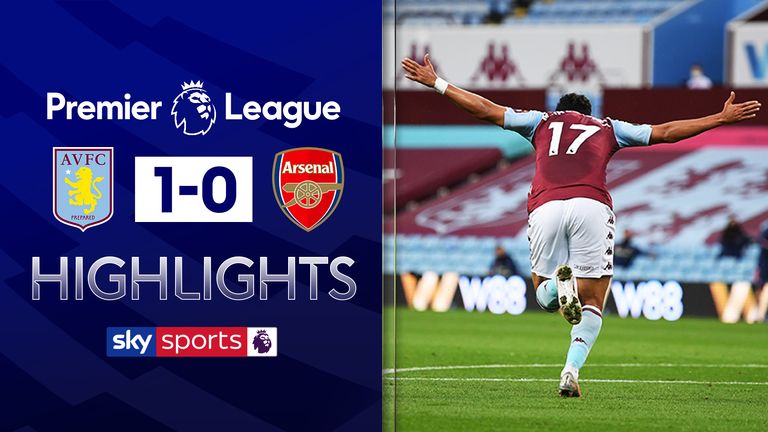 Pamorbola.com – Prediksi Aston Villa Vs Arsenal 6 Februari 2021 akan menjadi ulasan terbaru dari Liga Inggris. Pertandingan Aston Villa Vs Arsenal di jadwalkan akan berlangsung pada hari Sabtu 6 Februari 2021 Pukul 19.30 WIB bertempat di Villa Park Stadium
Jika dilihat dari statistik pertemuan Aston Villa Vs Arsenal pada pertandingan terakhir, Aston Villa berhasil mempermalukan Arsenal di kandang sendiri dengan skor 0-3 tanpa balas.
Pertadingan kali ini merupakan pertadingan yang penuh dengan ambisi balas dendam. Mikel Arteta yang saat ini menangani The Gunners sangat berambisi membalas kekalahan mereka atas Aston Villa di pertemuan pertama liga inggris musim ini.
Aston Villa Sejauh ini tampil tidak begitu baik di lima pertandingan terakhirnya, Tercatat mereka hanya mampu memetik 2 kemenangan dan 3 kali menelan kekalahan. Hal ini tentu bukan menjadi modal yang baik saat menghasapi Arsenal nanti.
Saat ini Aston Villa berada di posisi ke-9 klasemen sementara Liga Inggris dengan meraih 32 poin dari 19 pertandingan yang sudah mereka lalui.
sementara itu Arsenal di lima pertandingan terakhirnya tampil tidak begitu baik, Tercatat mereka hanya mampu memetik 2 kemenangan, 1 kali meraih hasil imbang dan 2 kali menelan kekalahan.
Pada pertandingan terakhir Arsenal kalah tipis 2-1 saat bertandang kemarkas Southampton. Kekalahan ini semakin memperburuk kondisi Arsenal setelah sebelumnya mereka bermain imbang saat menjamu Man United.
Berada di posisi ke-10 klasemen sementara liga inggris dengan meraih 31 poin dari 22 pertandingan yang sudah mereka jalani.
Berikut ini kami telah menyiapkan rangkuman pertadingan khusu untuk anda pecinta sepakbola di indonesia. Semoga rangkuman pertadingan ini bisa menjadi acuan anda dalam menebak tim mana yang akan memenangkan pertandingan kali ini
Head To Head Aston Villa Vs Arsenal:
08/11/2020 Arsenal 0-3 Aston Villa
21/07/2020 Aston Villa 1-0 Arsenal
22/09/2019 Arsenal 3-2 Aston Villa
15/05/2016 Arsenal 4-0 Aston Villa
13/12/2015 Aston Villa 0-2 Arsenal
Lima Pertandingan Terakhir Aston Villa:
30/01/2021 Southampton 0-1 Aston Villa
27/01/2021 Burnley 3-2 Aston Villa
23/01/2021 Aston Villa 2-0 Newcastle
20/01/2021 Manchester City 2-0 Aston Villa
08/01/2021 Aston Villa 1-4 Liverpool
Lima Pertandingan Terakhir Arsenal:
02/02/2021 Wolverhampton 2-1 Arsenal
30/01/2021 Arsenal 0-0 Manchester United
26/01/2021 Southampton 1-3 Arsenal
23/01/2021 Southampton 1-0 Arsenal
18/01/2021 Arsenal 3-0 Newcastle
Starting Line-UP Pemain Aston Villa Vs Arsenal:
Aston Villa (4-2-3-1): Emiliano Martínez, Matt Targett, Tyrone Mings, Björn Engels, Matty Cash, John McGinn, Douglas Luiz; Anwar El Ghazi, Jack Grealish, Bertrand Traoré;Ollie Watkins.
Arsenal (4-2-3-1): Bernd Leno, Kieran Tierney, David Luiz, Rob Holding, Héctor Bellerín, Granit Xhaka, Thomas Partey; Nicolas Pépé, Emile Smith Rowe, Bukayo Saka; Alexandre Lacazette.
PERSENTASE KEMENANGAN
Aston Villa 50% : 50% Arsenal
PREDIKSI SKOR AKHIR
Aston Villa 1 : 0 Arsenal
Tips : Aston Villa
Itulah informasi mengenai Prediksi Aston Villa Vs Arsenal 6 Februari 2021 semoga prediksi kali ini dapat membantu para pecinta sepak bola semuanya dan semoga prediksi kali ini tidak patah sehingga kita bisa meraih kemenangan sempurna "Jackpot Massal" dan jangan lupa tetap selalu nantikan update Prediksi Bola setiap harinya hanya di Pamor
Related