Prediksi Sheffield Vs Chelsea 08 Februari 2021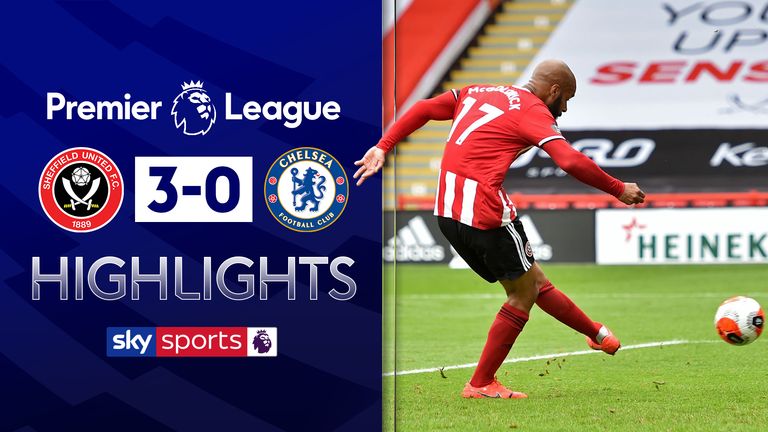 Pamorbola.com – Prediksi Sheffield Vs Chelsea 08 Februari 2021 akan menjadi ulasan terbaru dari Liga Inggris. Pertandingan Sheffield Vs Chelsea di jadwalkan akan berlangsung pada hari Senin 8 Februari 2021 Pukul 02.15 WIB bertempat di Bramall lane
Chelsea tampil dengan begitu baik sejak ditangani manajer baru Thomas Tuchel. Thomas Tuchel memberikan perubahan yang sangat baik bagi chelsea, Senjak di tangani Thomas Tuchle Chelsea belum pernah menelan kekalahan.
Setelah sebelumya membungkam Burnley 2-0, Setelah itu, The Blues sukses mempecundangi tim besutan Jose Mourinho berkat gol tunggal Jorginho dari titik penalti. Kemenangan di pertandingan terakhir membuat chelsea semakin percaya diri menghadapi Sheffield united nanti.
Sementara itu, Sheffield United tampil tidak begitu konsisten, The Blades sempat mempecundangi Manchester United 2-1 di Old Trafford melalui gol Kean Bryan dan Oliver Burke, tapi kemudian takluk 0-1 di kandang Manchester City. Terakhir, mereka menang 2-1 menjamu West Brom melalui gol-gol Jayden Bogle dan Billy Sharp.
Chelsea saat ini menempati posisi ke-6 kalasemen sementara liga inggris dengan berhasil mengumpulkan 36 poin dari 22 pertandingan yang sudah mereka jalani. Setelah semapat terseok-seok di bapan tengah klasemen kini chelsea kembali bangkit bersama Thomas Tuchel
Sementara itu Sheffield yang berada di dasar klasemen sementara liga inggris sedang berusaha keras keluar dari zona degradasi. Bermodalkan kemenangan 2-1 pada pertandingan terakhirnya saat menghadapi West Brom, Kini Sheffield akan bermain habis-habisa menjamu chelsea.
Berikut ini kami telah menyiapkan rangkuman pertadingan khusu untuk anda pecinta sepakbola di indonesia. Semoga rangkuman pertadingan ini bisa menjadi acuan anda dalam menebak tim mana yang akan memenangkan pertandingan kali ini
Head To Head Sheffield Vs Chelsea:
07/11/2020 Chelsea 4-1 Sheffield
11/07/2020 Sheffield 3-0 Chelsea
31/08/2020 Chelsea 2-2 Sheffield
17/03/2020 Chelsea 3-0 Sheffield
28/10/2020 Sheffield 0-2 Chelsea
Lima Pertandingan Terakhir Sheffield:
02/02/2021 Sheffield 2-1 West Bromwich
30/01/2021 Manchester City 1-0 Sheffield
27/01/2021 Manchester United 1-2 Sheffield
23/01/2021 Sheffield 2-1 Playmouth Argyle
17/01/2021 Sheffield 1-3 Tottenham
Lima Pertandingan Terakhir Chelsea:
04/02/2021 Tottenham 0-1 Chelsea
31/01/2021 Chelsea 2-0 Burnley
27/01/2021 Chelsea 0-0 Wolverhampton
24/01/2021 Chelsea 3-1 Luton town
19/01/2021 Leicester City 2-0 Chelsea
Starting Line UP-Pemain Sheffield Vs Chelsea:
Sheffield United (3-5-2): Ramsdale; Ampadu, Egan, Basham; Lowe, Fleck, Norwood, Lundstram, Bogle; McGoldrick, Sharp.
Chelsea (3-4-1-2): Mendy; Christensen, Rudiger, Azpilicueta; Alonso, Kante, Jorginho, James; Mount; Werner, Hudson-Odoi.
PERSENTASE KEMENANGAN
Sheffield United 40% : 60% Chelsea
PREDIKSI SKOR AKHIR
Sheffield United 1 : 3 Chelsea
Tips : Chelsea
Itulah informasi mengenai Prediksi Sheffield Vs Chelsea 7 Februari 2021 semoga prediksi kali ini dapat membantu para pecinta sepak bola semuanya dan semoga prediksi kali ini tidak patah sehingga kita bisa meraih kemenangan sempurna "Jackpot Massal" dan jangan lupa tetap selalu nantikan update Prediksi Bola setiap harinya hanya di Pamor
Related